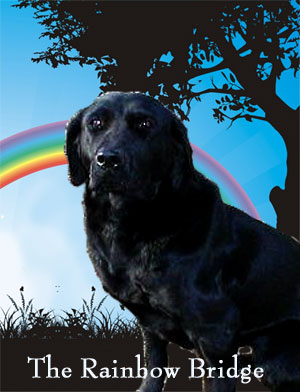 Frontier's Ghost Dance JH
September 1999 to May 2005
"Gone But Not Forgotten"
Hips: OFA LR-180188E27F (Excellent)
Elbows: LR-EL14815-PI
CERF LR-31681/2001-26
Kelly is a third-generation Frontier's Retrievers female that has qualified for our selective breeding program due to her superior pedigree and genetics. Kelly is 60 pounds. She is very attractive, with a good coat and bone, and a lovely head. She is sweet and loving, and a pleasure in the house and achieved her AKC Junior Hunter title with ease.
Kelly's Sire: Ghostkeeper MH Qualified for Two Nationals & Sired 1997 Top Open Female FC-AFC Hunter's Marsh Abi
Ghost (now deceased) was a littermate to FC-AFC-CFC-CAFC Lady Griz (80 All-Age Points) and Mission Mountain Mossroller (Open Win at age 2). Ghost JAM'd his first Derby at 14 months and placed in his first Derby at 17 months and JAM'd the Qualifying Stake at the same trial. He was qualifed-all age at 24 months. He attained his MH in one season run by two different handlers. He won an All-Age stake at age 4. In limited breeding he produced dogs that placed or qualified in all AKC Licensed Events for Retrievers. Ghost was also featured in a Phillip Crowe print and Ducks Unlimited sweat shirt and T-shirt entitled "Old Friend". Unfortunately, Ghost was retired early from trial competition due to an eye injury before he achieved his FC-AFC titles.
(FC-AFC Krugger's Silver Krizzley X FC-AFC Sweet Freezeout Fancy)
Kelly's Dam: Frontier's Flower Power
(GMHR/WR Pinetree's Nordic Thorbjorn X Frontier's Feather Duster - foundation bitch, AKC Senior & Master Hunt Test Qualifications)
VIEW KELLY'S PEDIGREE
The Indian Religion of the Ghost Dance promised that all dead families and friends would return, the white men would disappear, and the buffalo and other game would again roam the earth. The Ghost Dance religion was feared by the U.S. government and viewed as a method to incite the Indians to band together and rebel against the reservations. The Wounded Knee Massacre executed by the U.S. 7th Calvary on December 29, 1890, was the method chosen to squelch the Ghost Dance.